Coffee Expertise

FARMS
It is said that at least 40 pairs of hands have touched one's coffee before its arrival in a cup. As a proponent of open, transparent trading partnerships based on dialogue and respect, our beans are sourced with careful consideration in support of sustainability, traceability and transparency. Our beans are also certified by Rainforest Alliance, as part of our commitment to the conservation of biodiversity and sustainability of livelihoods of coffee growing regions.

Of our coffee partners, we feature origins of 1900 metres above sea level, characteristic volcanic soil and pollution-free environments surrounded by pristine mountain streams. We also prohibit the use of insecticides and pesticides wherever possible, as part of our commitment to the environment.

Where possible, we aim to reduce our carbon footprint. Our takeaway-ware are compostable, which means that they are biodegradable within 12 weeks upon disposal.
ROASTING
The Coffee Academics produces over 3,000kg roasted beans per month. We have an arsenal of sustainable, stable and reliable coffee roasters for all of our production purposes.

Among our facilities:

A Germany made Giesen W15A gives a great advantage of enlarging the production capacity. It also enables to monitor and record each batch of roasting to ensure the quality of all outputs.

The Australian made Bullet R1 is a 1kg roaster for sample roasting and small batches of order. It provides flexible control and is highly accurate in tuning for roasting. The roasting profile can be played back and shared between roasters. It also maintains a high consistency in all roasting practices.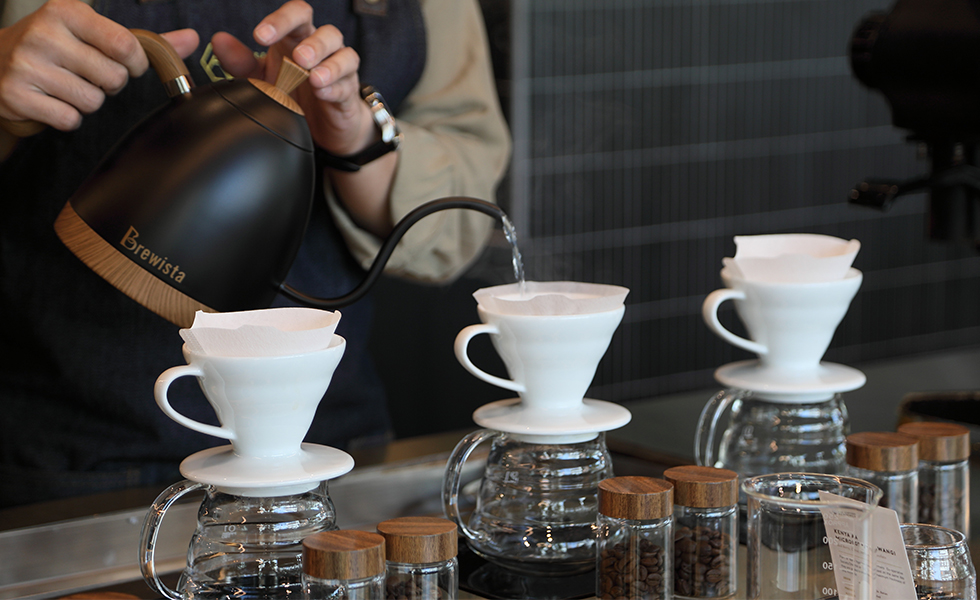 WATER
Water contributes to over 98% volume of a cup of coffee.

BWT - Best Water Technology, a German water filtering company over 100 years old, specializes in optimizing the mineral content of water. Through the installation of BWT filtration systems, we ensure the water we use to brew our award-winning coffee beans is of excellent quality.

EQUIPMENT
With an ever expanding ensemble of coffee machines, we ensure that each visit to our coffee houses is memorable in its own right.

The Coffee Academics owns a different elite espresso machine at each of our 7 stores located in Hong Kong, 2 in Singapore and 1 in Shanghai.

With a strong belief that every coffee experience should be personal and unique, we personify this by pulling our signature TCA espresso blend through different high-performance espresso machines across all our stores.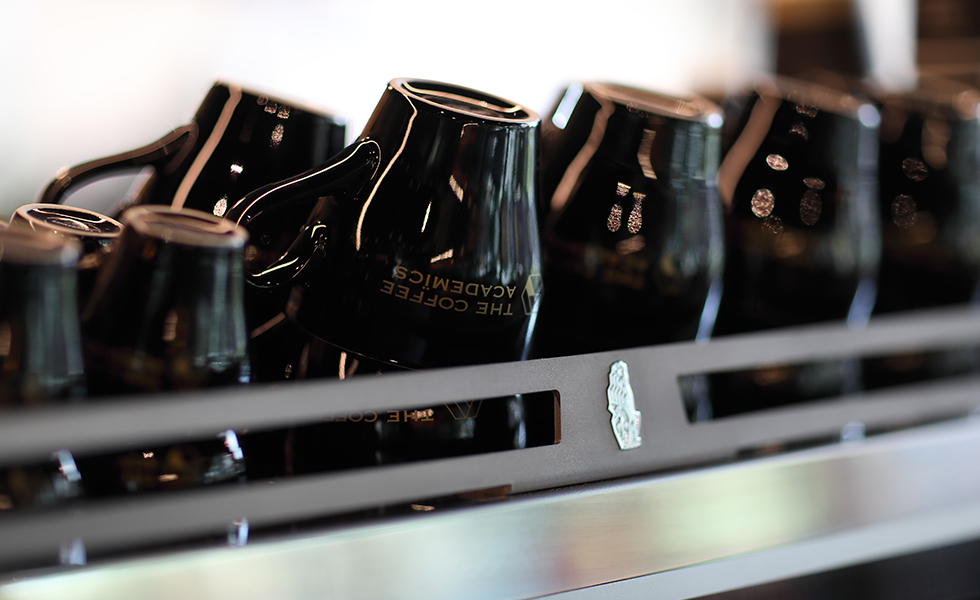 TRAINING
Coffee knowledge and education is a crucial pillar for The Coffee Academics and we pride ourselves on providing each of our baristas with the proper tools to enhance their practical skills and at the same time, deepen their understanding of the entire coffee chain.

Starting from strong basic, fundamental barista skills, to more advanced, deeper topics - a wide range of holistic and comprehensive courses are incorporated into a TCA barista's career, ensuring a continuous learning process. Naturally, this is to ensure that high service standards are achieved and to create the best coffee experiences for our customers.

Lead by our dedicated coffee team, we extend such courses to our customers in our public coffee workshops. Depending on your desired area of interest, our range of coffee workshops range from brewing basics to more advanced, in-depth accredited courses such as the professional world-wide certification course by City & Guilds.